Remapping Europe
Remapping Europe videos have been made by different migrant media-makers in ateliers produced in Poland, Turkey, England and Spain. Spring, 2013.
[SPAIN PREMIRE] Zjednoczeni w szczęściu (United in Happiness) 5:02 min by Ewa Kalinowska. Poland 2013
The words of politicians: the speeches that accompanied Poland's accession to the European Union and the Schengen zone. So what's going on with the country that found itself right behind the Eastern border of the EU when Poland joined the EU?
[SPAIN PREMIRE] Portmanteau 4:25 min by Hande Zerkin. Turkey 2013
While residential buildings are demolished, enticing ads for suitcases invite you to pack up and go on vacation.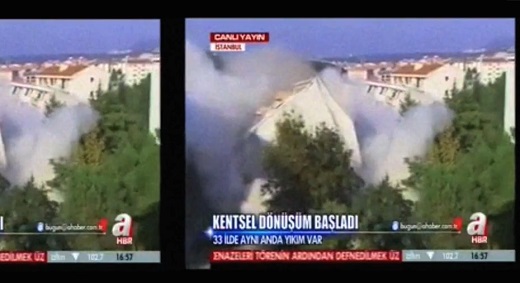 [SPAIN PREMIRE] Ojczyzny (Motherlands) 7:42 min by Anahita Rezaei. Poland 2013
When you're little you can't tell the difference between Iran and Poland, it's all one big continuum.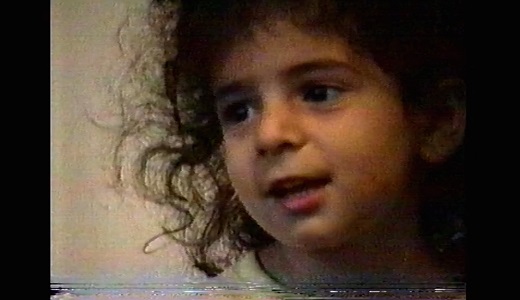 [PREMIERE] Margen de error: Libros de texto/ Textbooks. 16:24 by Declinación Magnética. Spain 2013
The official accounts of Spain's colonial past and neo-colonial present, as explained in school textbooks that teach students about 'the discovery and colonisation of America'. How can these subjects be dealt with critically in the classroom?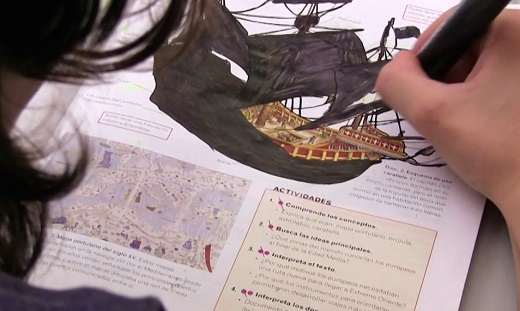 [DOCUMENTAL] El espectáculo/ The Show 31:05 min by Erika Sànchez and Xavi Esteban. Spain 2012
A group of Sahrawi kids spend three months in Barcelona over the summer. La pyramide humaine is fixed in the filmmakers' minds as they film El Espectáculo, they play with Jean Rouch's film and explore its essence. A Sahrawi friend living in exile, a group of kids from the desert, and a theatre play are the elements that make up an imperfect story.